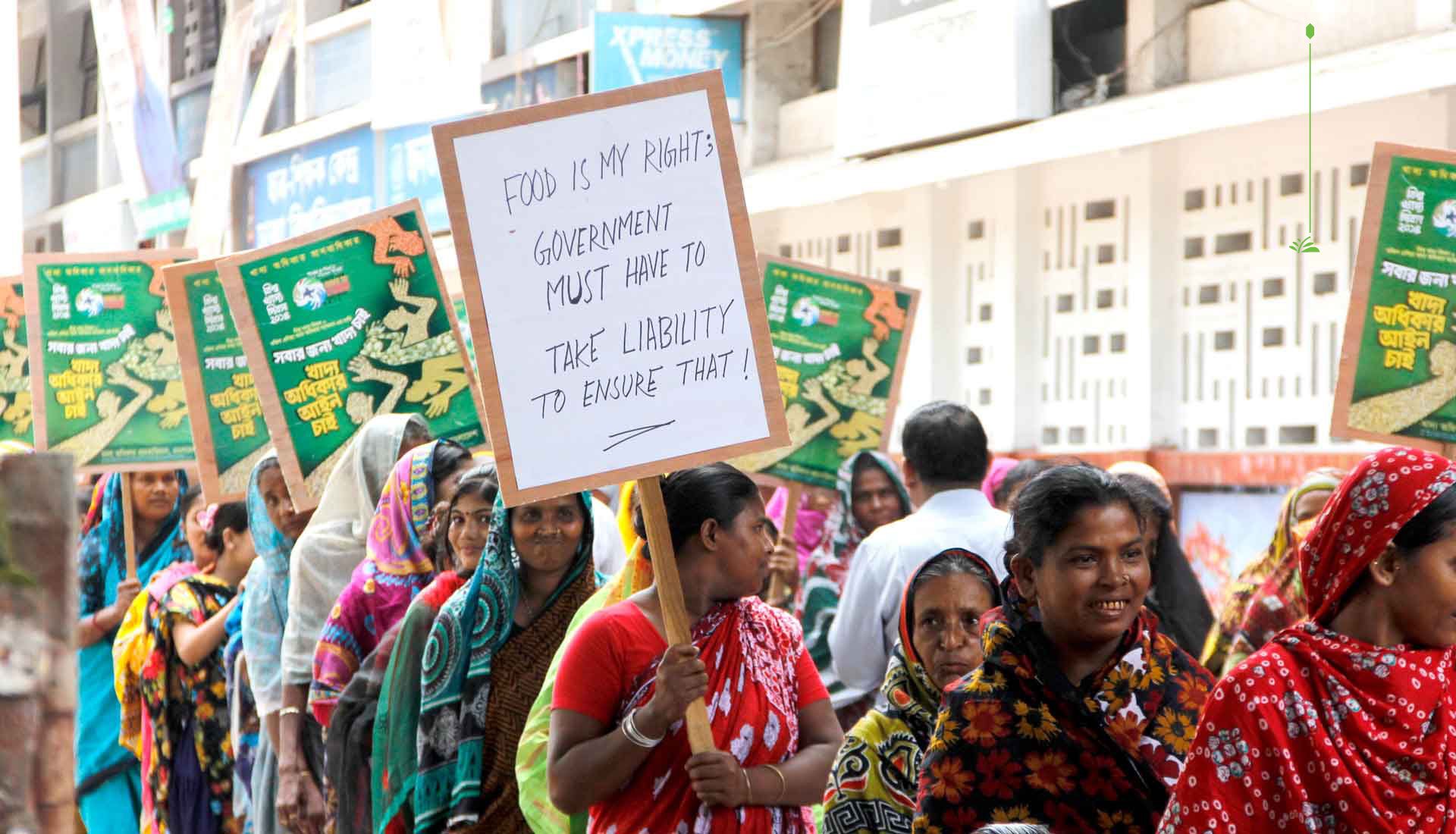 PROMOTING HUMAN RIGHTS &
GOOD GOVERNANCE
Improve access of marginalized and underserved communities to services and resources through strengthening local governance.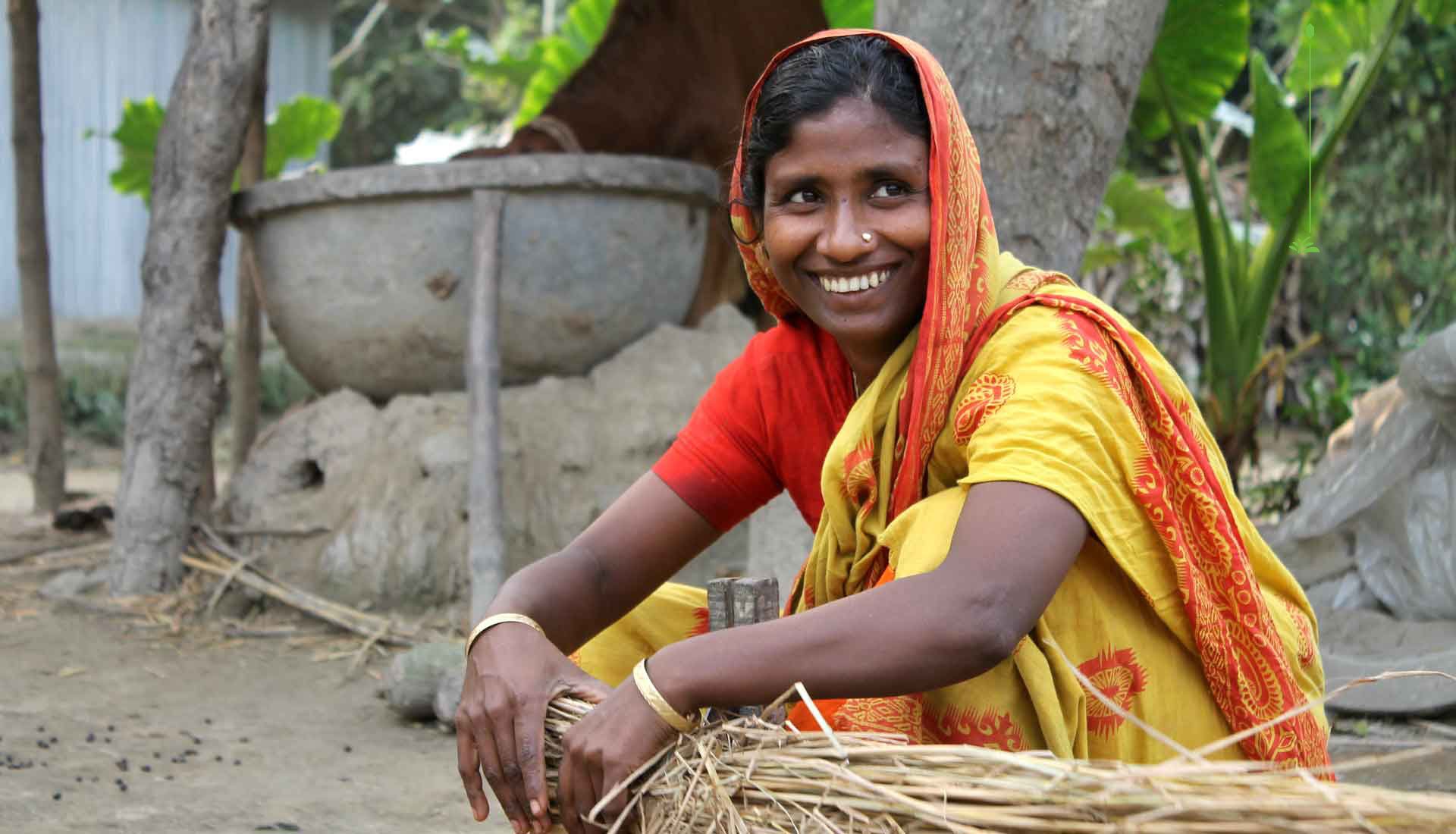 IN FIGHT AGAINST POVERTY
24.3% of the total population lives below the poverty line
of which 12.9% is extreme poor.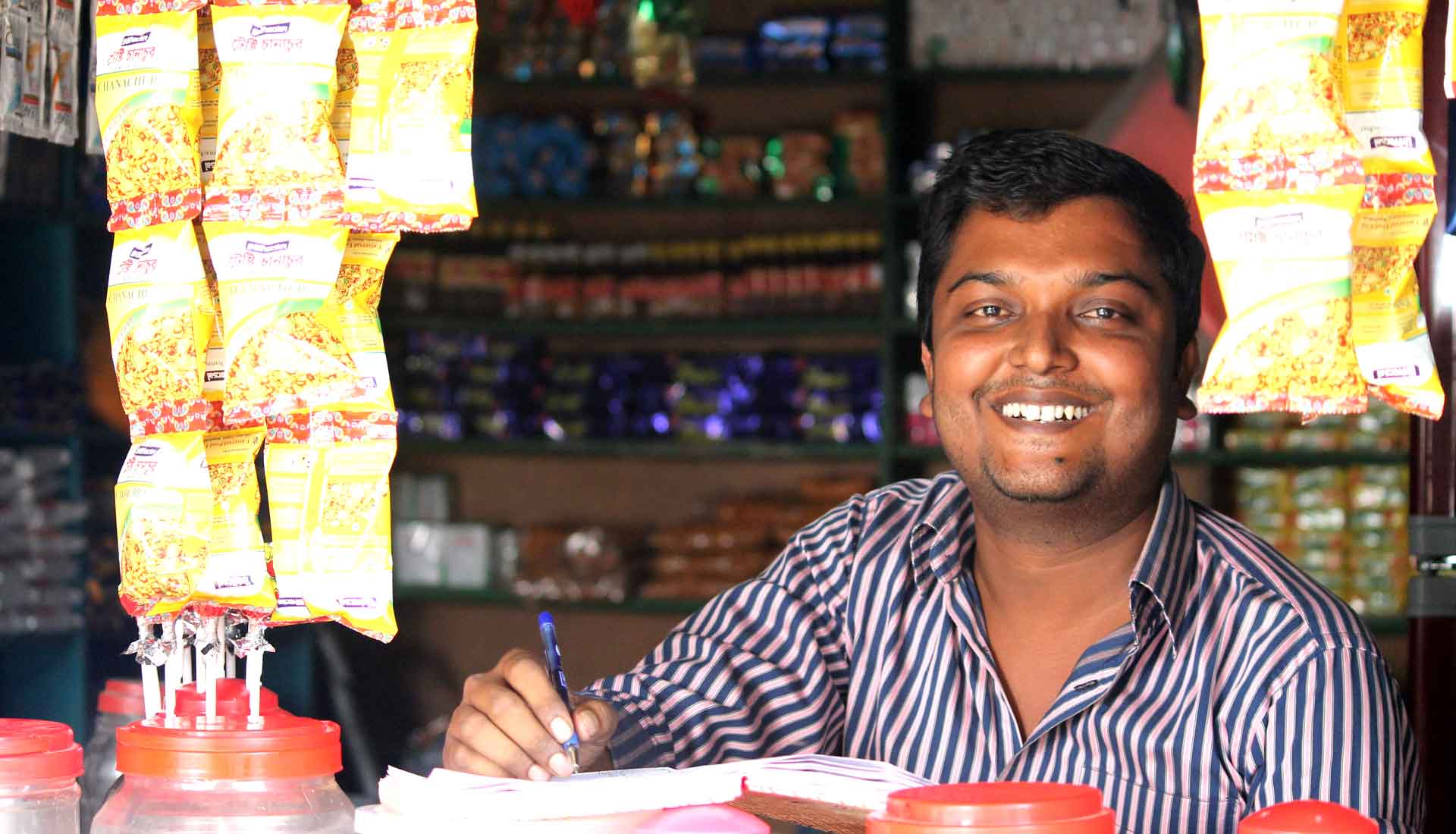 DEVELOPING INCLUSIVE FINANCE
Enhancing economic involvement and financial self-reliance for the extreme poor alongside to
assist micro-credit borrowers in developing as entrepreneurs for sustainable development.

TO ERADICATE ANGST
24.3% of the total population lives below the poverty line of which 12.9% is extreme poor.

Background
WAVE Foundation is a civil society organization established in 1990 in Chuadanga district, situated in the south-western part of Bangladesh. WAVE's main thrust is securing righ s of the poor and marginalized, good governance, sustainable livelihood development through promoting people's participation at all levels of the state and society, accountability, capacity development and access to resources. According to the organization's policy, special emphasis is given on women's participation and in building poor people's capacity towards disaster risk reduction and climate resilience. Networking at various levels and policy advocacy are the important areas of WAVE's programme implementation approach. Accordingly, campaign, lobbying and policy advocacy activities have been undertaking jointly with the social organization formed at local level and with the national level platforms. At present, WAVE implements multifaceted programs under its 3 major sectors in achieving its goal.
Vision
A just and prosperous society
Mission
To transform the society towards human dignity, equality, accountability, quality of life and inclusive holistic development
Goal
To improve and enhancing sustainable livelihood resources, good governance, access to rights and resilient communities
Role
Our role is to facilitate the process of development interventions at grassroots, policy promotion at national-international level, networking and innovation.
Approach
  A combination of service delivery, rights based and creative transformation,-   an integrated approach able to address the urgent and immediate concern of the poor and structural dimension of poverty and inequality.
  Networking, alliance, institution building, research, advocacy and campaign are the process that links macro-micro conditions and sustainability.
  Integrated support services for all types of livelihood resources and conservation of nature.

SECTOR PROGRAM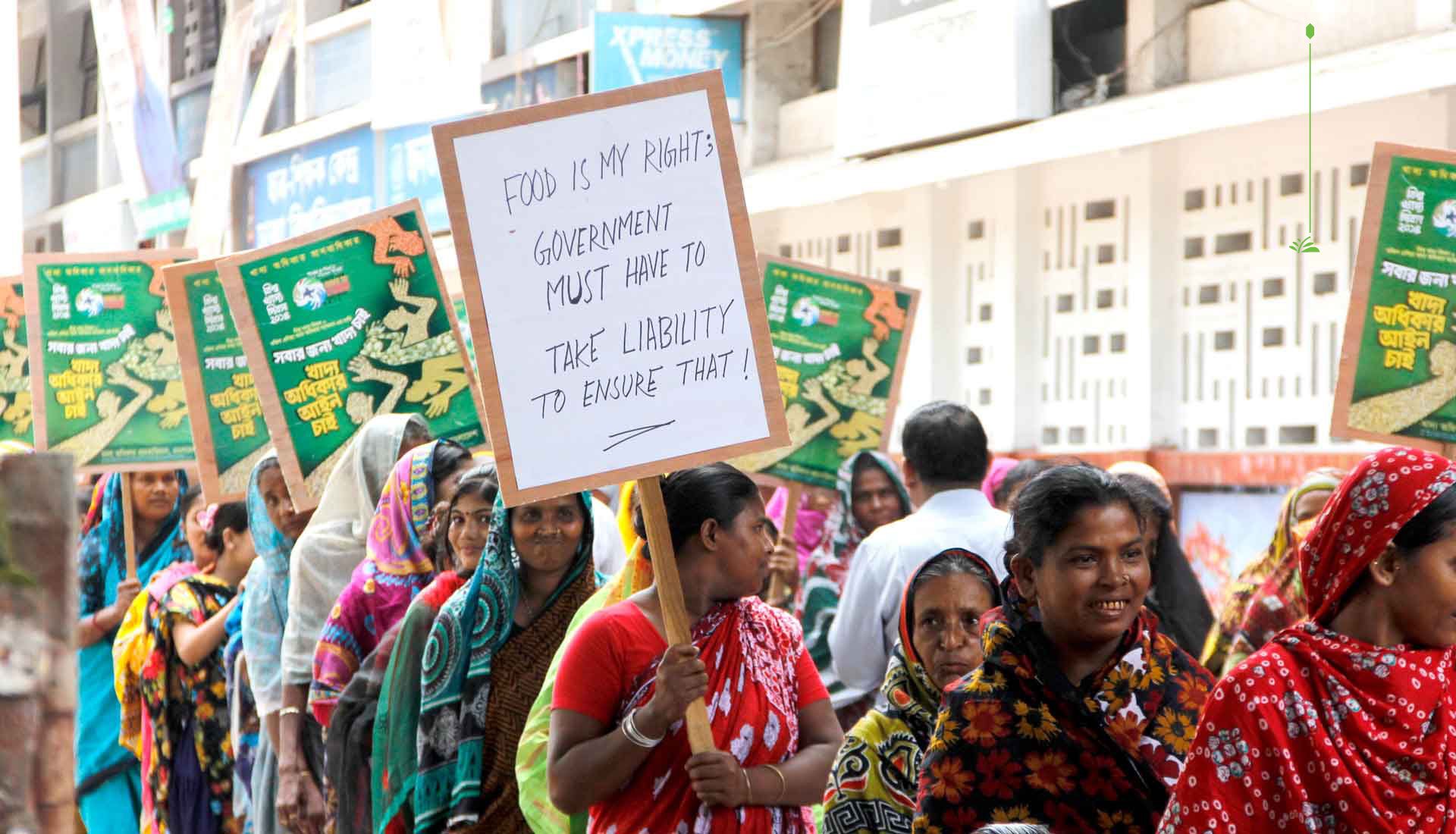 Rights and Governance
Issues under Sector
Right to Food, Nutritional Security, Social Protection, Women Rights, Prevention of Violence against Women, Youth Rights and Development, Child Rights, Health Rights, Human Rights, Access to Justice (Village Court and Community Mediation), Right to Employment, Democratic Decentralization & Local-Self Government, Local Governance, Responsive Public Services, Food Governance, Institutional Accountability, Civic Awareness and Election Observation etc.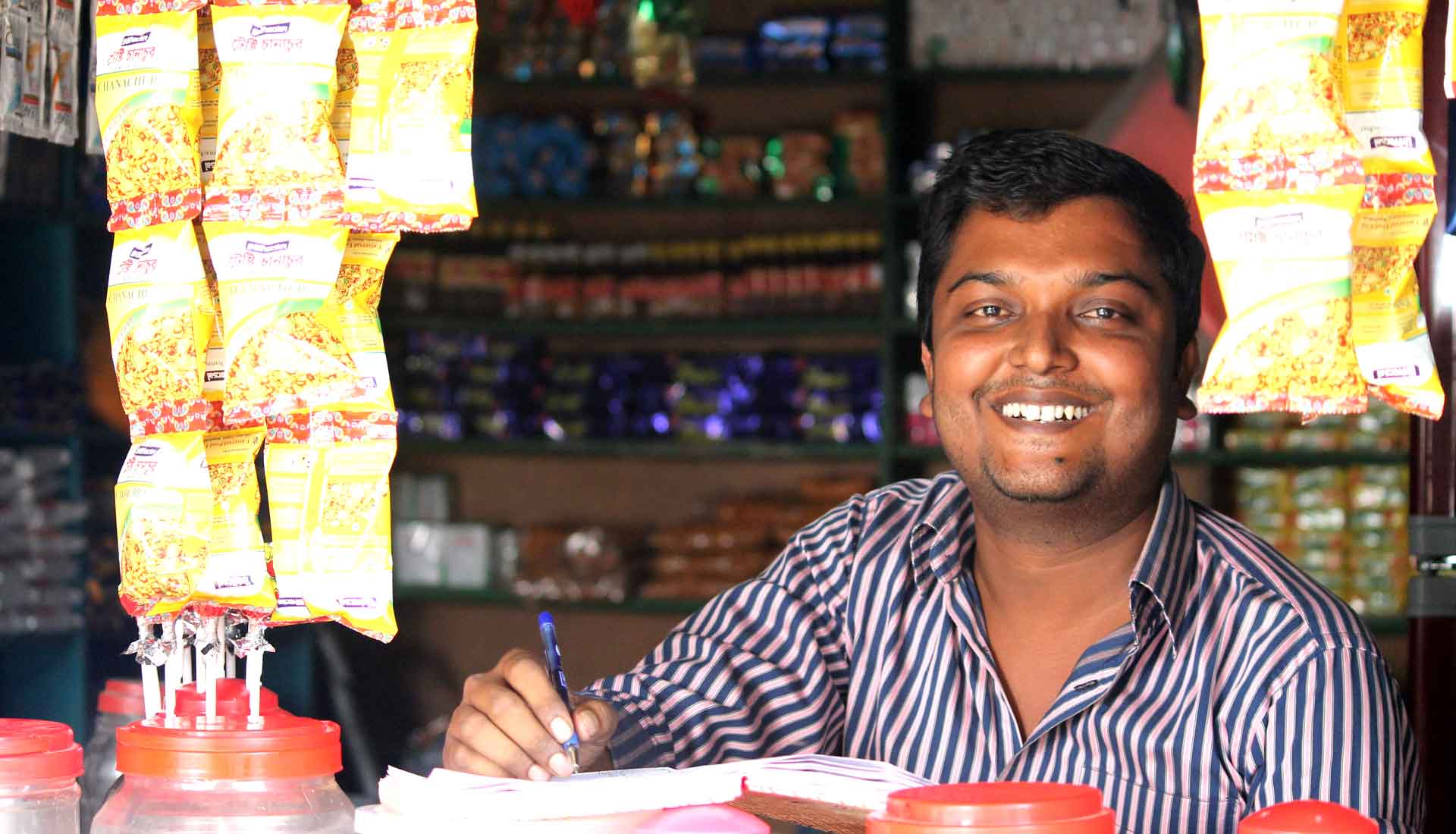 Community Finance
Issues under Sector
Savings, Micro Credit, Credit for Extreme Poor, Housing Loan, WASH Loan, Micro Insurance, Health, Education, Agriculture Credit, Input Supply & Technology Transfer, Micro-Entrepreneurship, Market Linkage, Skill Training, Renewable energy (Solar, Bio-gas, Improved Cooking stove etc.).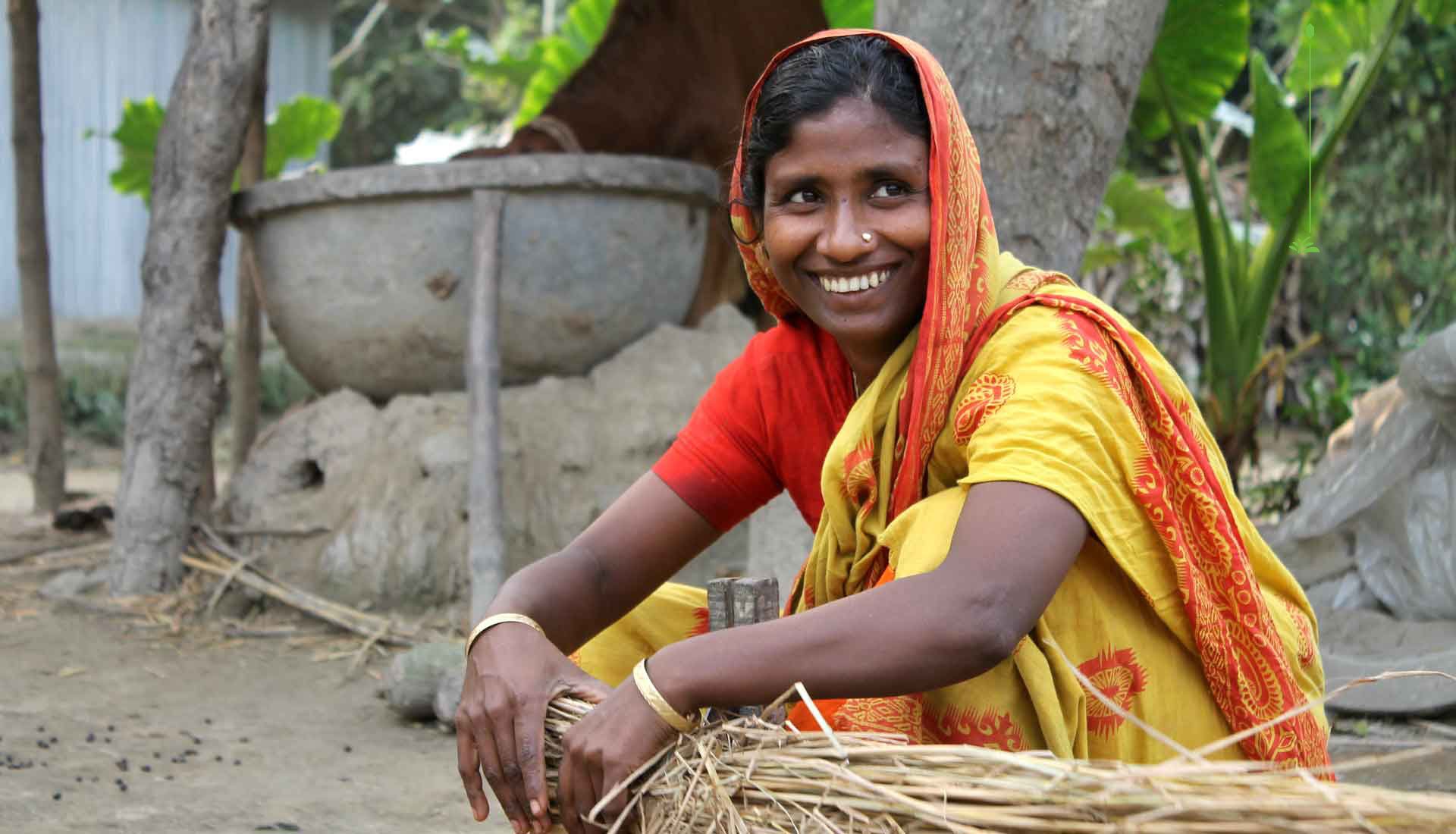 Livelihood & Human Resource Development
Issues under Sector
Food Security, Nutrition, Agriculture (crop & aquaculture), Argo-biodiversity, Livestock (Black Bengal Goat, Sheep & Cow Rearing), Value Chain, Holistic Community Development, Health & Educational Services, Water and Sanitation, Disaster Risk Reduction, Climate Adaptation, Human Development Training, Skill Development Training and Employment etc.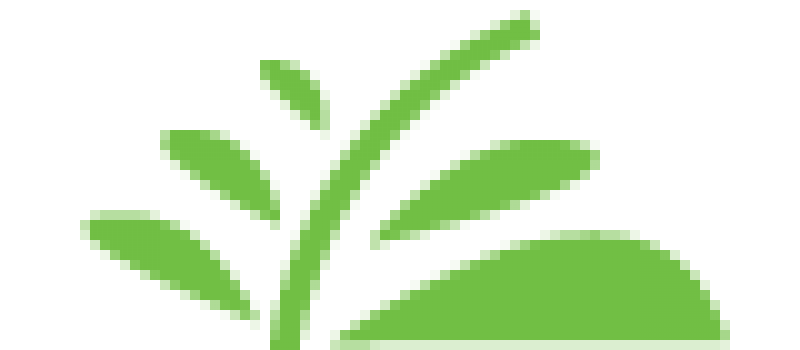 NETWORK & ALLIANCES
Governance Coalition (GC)
LoakMorcha-LM (People's Alliance)
Governance Advocacy Forum (GAF)
National Youth Assembly (NYA)
Affiliation with Other Networks
Election Working Group (EWG)
International Peace Youth Group-IPYG
CIVICUS
Advocacy & Campaign
Right to Food & Nutrition Campaign

SOCIAL ENTERPRISE
Angkur Crafts
Angkur Seeds
Angkur Agro Machineries

WHAT'S NEW