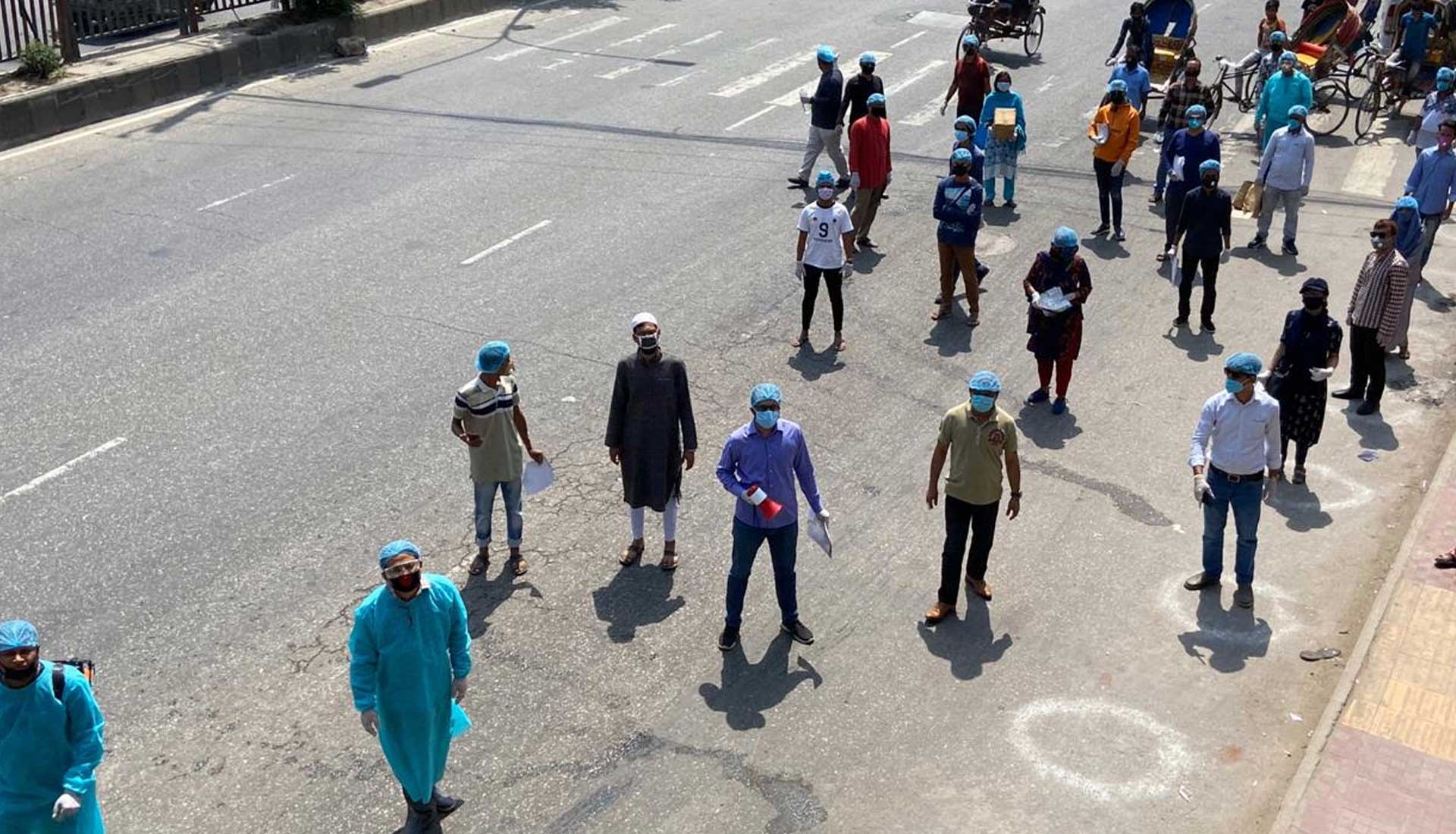 TOGETHER AGAINST COVID-19
Building sustainable constituency on
COVID-19 prevention and preparedness
ENACT THE RIGHT TO FOOD ACT
As Middle Income Country, Ensure Adequate Food & Nutrition
for the 35 Million extreme Poor & Poor
PROMOTING GOOD GOVERNANCE
Ensure democratic decentralization strong local government and
accountable public services & institutions
FIGHT AGAINST POVERTY
Uplift self-employment into employment and
develop micro entrepreneurship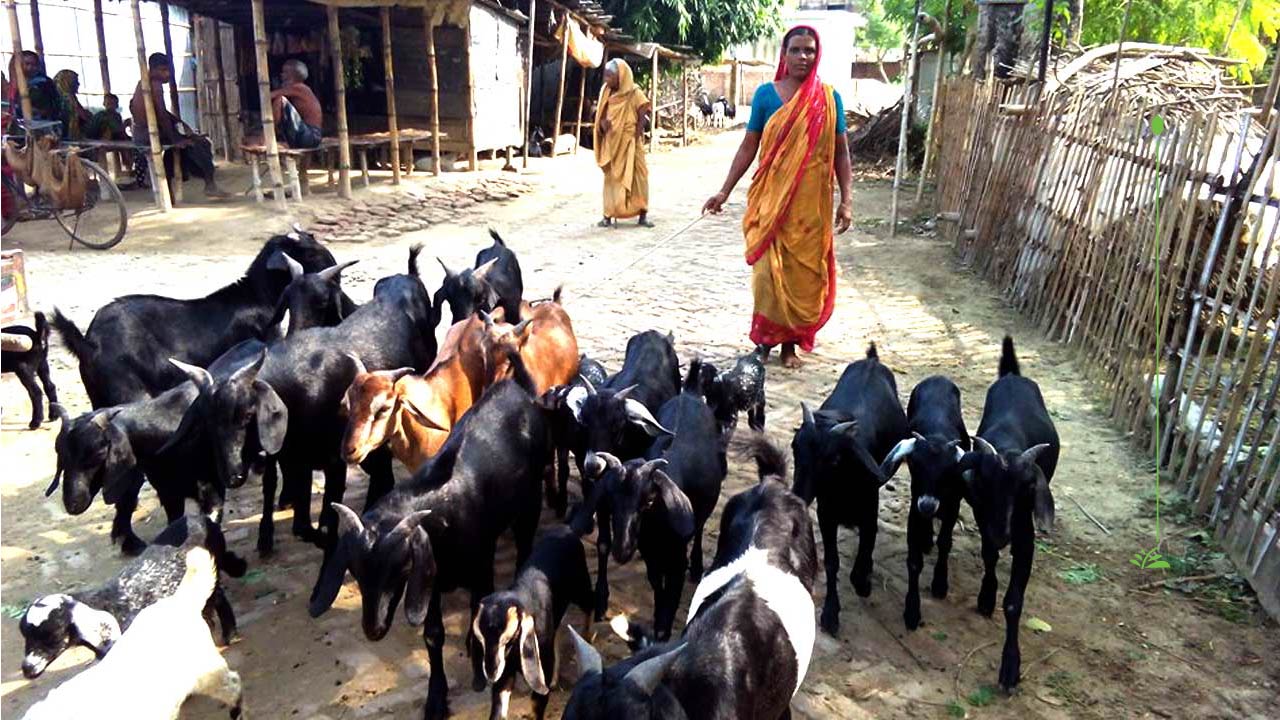 INCLUSIVE FINANCING
Accelerating affordable and easy access to financial and technical services for the
economic development of the poor emphasizing women and extreme poor
RIGHT TO ENERGY
Reducing carbon emission through
increasing utilization of renewable energy
HOLISTIC DEVELOPMENT
Improving livelihoods status of poor and
excluded people through inclusive actions
CAPACITY ENCHANCEMENT
Ensure human and productive skill development
emphasizing on youth & women
The outbreak of COVID-19 is spreading human suffering, crippling the global economy and upending people's lives. Bangladesh government has taken various steps to prevent this highly infectious disease. However, the outbreak of coronavirus has put the general health system of Bangladesh on high alert while its facilities are already struggling to handle regular patients in the capital and elsewhere. The handling of this infectious disease is marked by such patterns of denial, panic and mismanagement. The crisis has already transformed into an economic and labour market shock, impacting not only supply but also demand. As a consequence, day laborers, working-class people, unemployed poor people, and lower-middle-class people are undergoing through the uncertainties of their livelihoods. People are forced to get out to earn their livelihoods not taking the fear of coronavirus into account, which has increased the risk of getting mass people infected by this virus. If not properly addressed the economic and social crisis created by the pandemic will increase inequality, exclusion, discrimination, mistrust and global unemployment in the medium and long term. In this critical situation, WAVE undertakes multifaceted activities and initiatives in different phases to combat the coronavirus and its resulting crisis. The organization has taken several measures to raise public awareness and sensitization in different working zones for preventing coronavirus including miking and leaflet distribution, distribution of various cleaning supplies and food assistance following the rules and regulations by the government. Besides, WAVE is providing special orientations to staff, program participants, encouraging communication to the nearest health center/hospital or IEDCR hotline if coronavirus infection occurs, maintaining regular contact with local public representatives and administration and disseminating information through youth engagement and social media. WAVE is confident about building a sustainable constituency of stakeholders on COVID-19 prevention and preparedness. Also, on improving the responsiveness and quality delivery of existing health services. WAVE believes that national and global collaboration during coronavirus is extremely important whereas we have to act with unity and work together in a collective response.
AT a GLANCE COVID-19 RESPONSE
People Covered by Awareness & Sensitization
People Covered by Hygiene Promotion
Household Covered by Food Assistance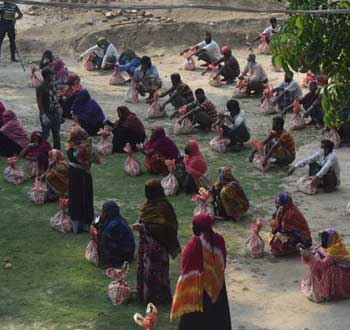 FOOD ASSISTANCE Goods distribution including food assistance among the workless poor and helpless families Chuadanga district Aiding the relief fund to all Upazila Executive Officers…
WAVE Foundation is a civil society organization working towards establishing a society free from hunger and inequality. Founded in 1990, it has strived, through its programs, to promote rights and entitlement of the people especially poor and marginalized. Over the decades WAVE has helped millions successfully pursue their dreams. Its work has benefited the most deprived section of the society- some 17 million people living across 31 districts and 8 divisions of Bangladesh.
A Just and Prosperous Society
WAVE Foundation promotes rights and entitlement of the people. Organization's priority is to include the poor and marginalized people in the development interventions towards sustainable livelihood, empowerment, equality, democratic governance and climate resilience.
INTEGRITY
We demonstrate our integrity through our commitment, honesty and work.
MUTUAL RESPECT
We hold mutual respect irrespective of position, age, gender, ethnicity religion and race.
ACCOUNTABILITY
We demonstrate accountability and fairness by abiding rules and policies at work.
PROFESSIONALISM
We acknowledge professionalism at all aspects of work and life.
TEAM WORK
Besides our individual responsibilities we work in team to perform tasks.
context and principeles of the 4th strategic plan (2019-2024)
Still 21.8% of the population in Bangladesh live below the poverty line, 11.13% of who are extremely poor (Source: Perception Survey, General Economic Division, Planning Commission, 2018). While consistent economic growth is improving living conditions, gaping inequality between the rich and the poor is proving hard to rein in. Moreover, the rights and entitlements of the poor don't receive due attention – fundamental rights like right to food is still not guaranteed by law. WAVE has set its 4th Strategic Plan on the basis of its analysis of the context of Bangladesh, the 7th Five-Year Plan, Bangladesh's growth potential in mid-term and long-term, the SDGs, and learning from the implementation of the third strategic plan.
WAVE has been carrying out its diversified interventions under three broad programmatic domains as set out in its
4th strategic plan-
Sustainable Livelihood Domain
Democratic Governance Domain
Social Development & Climate Resilience Domain
Networking at various levels and policy advocacy are significant areas of WAVE's programmatic strategy. WAVE has been coordinating a number of networks and has been affiliated with some, such as –
Networks, coordinated and facilitated by WAVE
Affiliation with other networks
An international alliance dedicated to strengthening citizen action and civil society around the world. It focuses on three priority areas which are: i) protecting the rights of civil society; ii) Strengthening civil society good practices and iii) Increasing the influence of civil society. WAVE is a voting member of CIVICUS.
The Global Network of Civil Society Organisations for Disaster Reduction (GNDR) is the largest international network of organisations committed to working together to improve the lives of people affected by disasters world-wide. As Full Member of GNDR, WAVE demonstrates as an active civil society organisation and committed at an organisational level to being a part of the GNDR network.
An international platform gathers and mobilizes youth across the globe to work and learn from one another in the hope of realizing peace, envisions the unity among youth that transcends boundaries, races and religions.
Zawad Alam and Asab Al Yeamin, youth leaders from WAVE come up with great ideas that have secured WINNERS OF TOP-10 in the competition `Active Citizens Covid-19 Response: Social Action Innovation…
SUBSCRIBE TO OUR NEWSLETTER FOR UPDATE.
No spam! Unsubscribe with a single click at any time